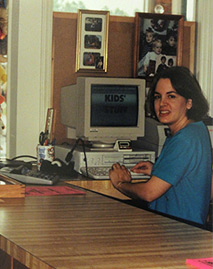 In 1981, Sylvia had to invent an imaginary business for a class she was taking at Danville Community College. She chose to create a children's consignment shop. Later that year, Sylvia received her associates degree in merchandising management.
Twelve years and three children later, she discovered a true need for such a business. In 1993, Kids' Stuff Consignment Boutique opened.
Sylvia soon found the need to open a second store as her own family was outgrowing the children's store. 2002 marked the opening of Your Stuff Consignment Boutique, offering adult consignments.
To date, Your Stuff & Kids' Stuff has given over $1 million back to Danville's economy through consignments and over $1 million through employee payroll. Not to mention the thousands of dollars saved by our savvy shoppers!